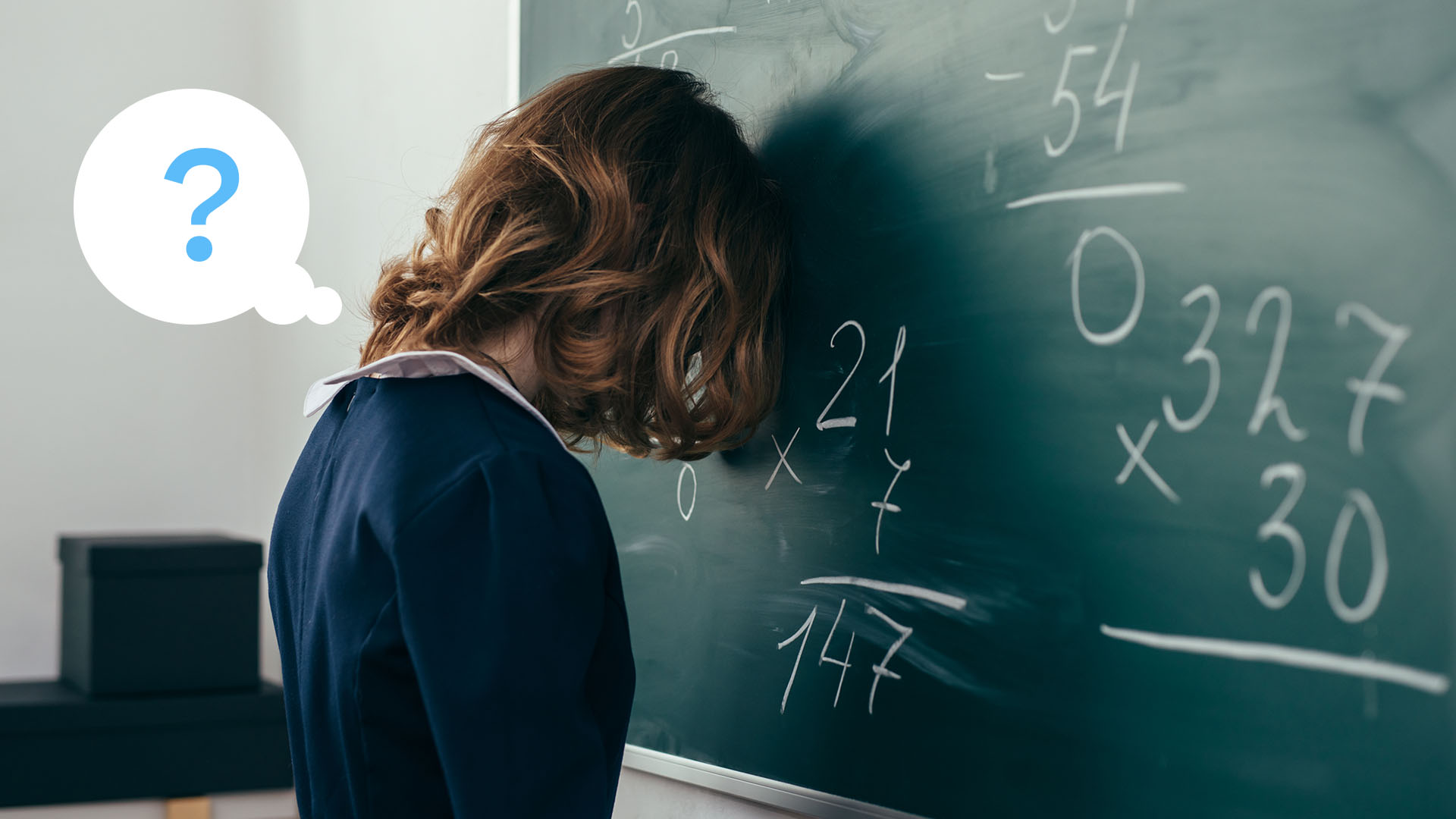 Struggling with Maths? evulpo can help! Many students and teachers think that Maths is a subject that you're either good at or not. The brains behind evulpo completely disagree: everyone is capable of having a good understanding of Mathematics. This article provides tips to help you become the best mathematician you can be!


Understand the most important formulae
Students should be able to memorise and understand formulae. What exactly does the expression "area of base times height" mean? You should be able to answer questions like this, because this is how you grasp mathematical relationships with the necessary depth. It has been proven that you will remember things for a longer period of time if you actually understand them as opposed to just memorising them. So, to retain you must understand.


Eliminate the main gaps in your knowledge
You're going to make mistakes when you're studying and practising Maths but don't be disheartened! You need to look at your mistakes and learn from them so you can do better in the future. After all, practice makes perfect!

Pay close attention to where you are making the most mistakes, because this is where you should focus your revision. There's little point setting aside hours to revise the content you already know and leaving the content you're struggling with. You should try to focus on what you have not understood. This way, you can fill in the gaps in your knowledge and improve your Maths grades.


If in doubt: Ask!
You should try to come up with the answer to a problem on your own. But if you've tried and you're still struggling then ask questions! Ask your teacher or your family, or use the internet. The ideal learning process is a combination of independent learning and information exchange. But remember, you must try to understand what you're being told. Simply asking for the answers won't do you much good with Maths, you need to understand to retain the information!


Don't let frustration get the better of you!
It's completely normal to struggle with Maths but try not to feel defeated! This only creates frustration and makes you look at the subject negatively, which reduces your motivation to study. This also applies to tests. If you don't understand a question, you should move on to the next one and come back to it if you have time.


Conclusion
Maths isn't easy but following the pointers mentioned above can help you persevere and improve your marks. Knowing formulae, eliminating gaps, always asking questions and not giving up: this is what helps students to progress in what is probably the most difficult of all subjects!

Plus: At evulpo we always have a video, a summary and a set of exercises for every Maths topic - so if you get stuck, evulpo's got you covered. We're here to support your learning 24 hours a day and 7 days a week!
Support for school subjects with