Bar Charts
In a nutshell
Bar charts help you to visualise data at a glance. They make information involving 'how many' easy to compare and understand.
Definitions

| | |
| --- | --- |
| Frequency | How many of something. |
| scale | The amount that the frequency axis goes up in. |
Interpreting bar charts
A bar chart has two labelled axes: one for frequency and one for categories. The height of each bar represents the frequency of items in that category.
Example 1
Bar chart to show students' favourite animals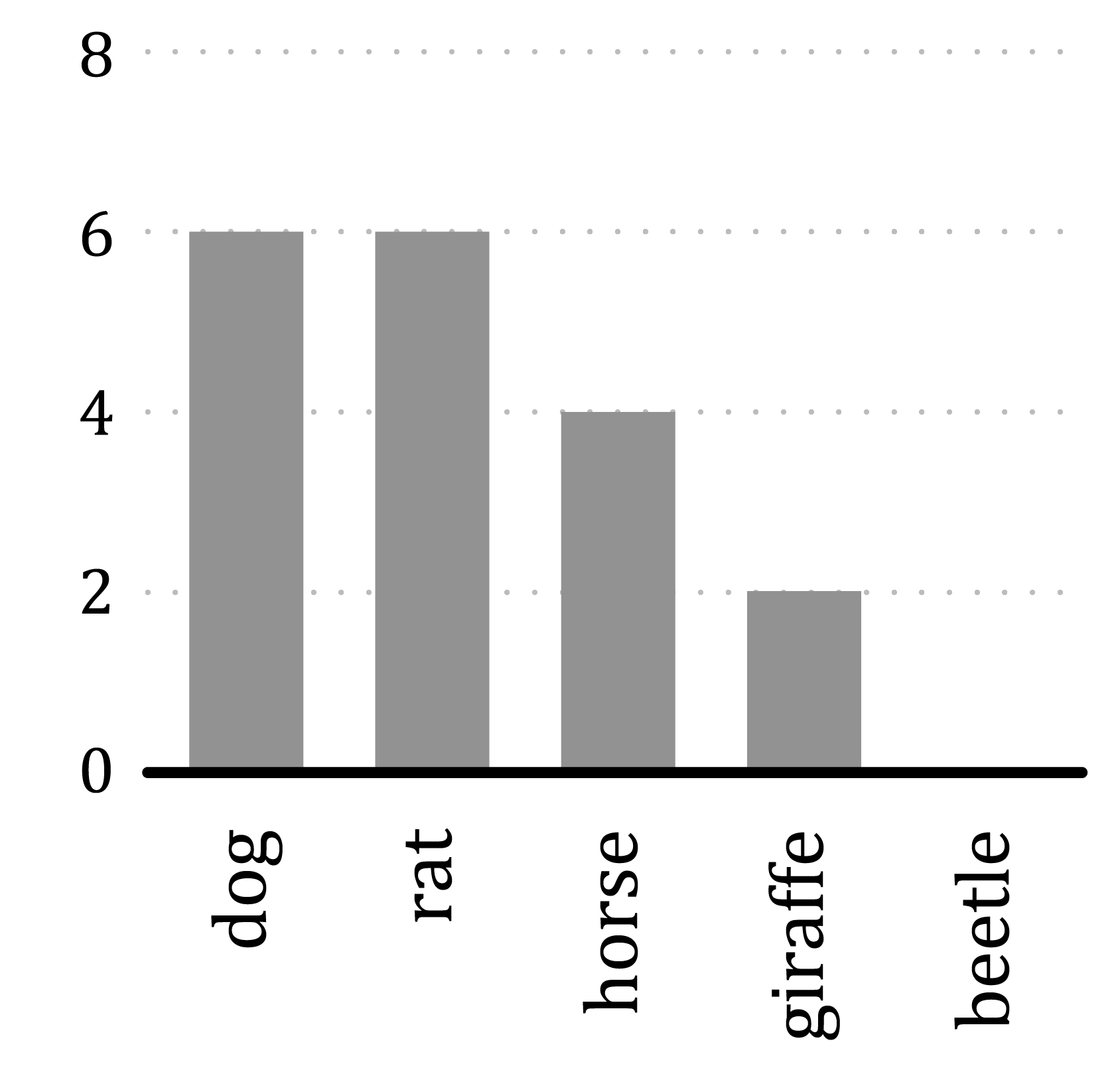 Note: The scale of a bar chart could be anything from ones to twos to hundreds to thousands!

​

Presenting data using bar charts
You can draw a bar chart from a table to present the data in a more visual way.
Drawing bar charts

​​procedure

| | |
| --- | --- |
| 1. | Draw and label the axes: one for frequency and one for the categories. |
| 2. | Pick an appropriate scale for the frequency. |
| 3. | Draw the bars so that their height represents the right frequency. |




Example 2
Here the bar chart has been drawn from the tally chart shown below.
| | |
| --- | --- |
| ​​​ | ​ Bar chart to show carrots eaten by a rabbit on each day of the week. |